ABS: Lars Samuelsson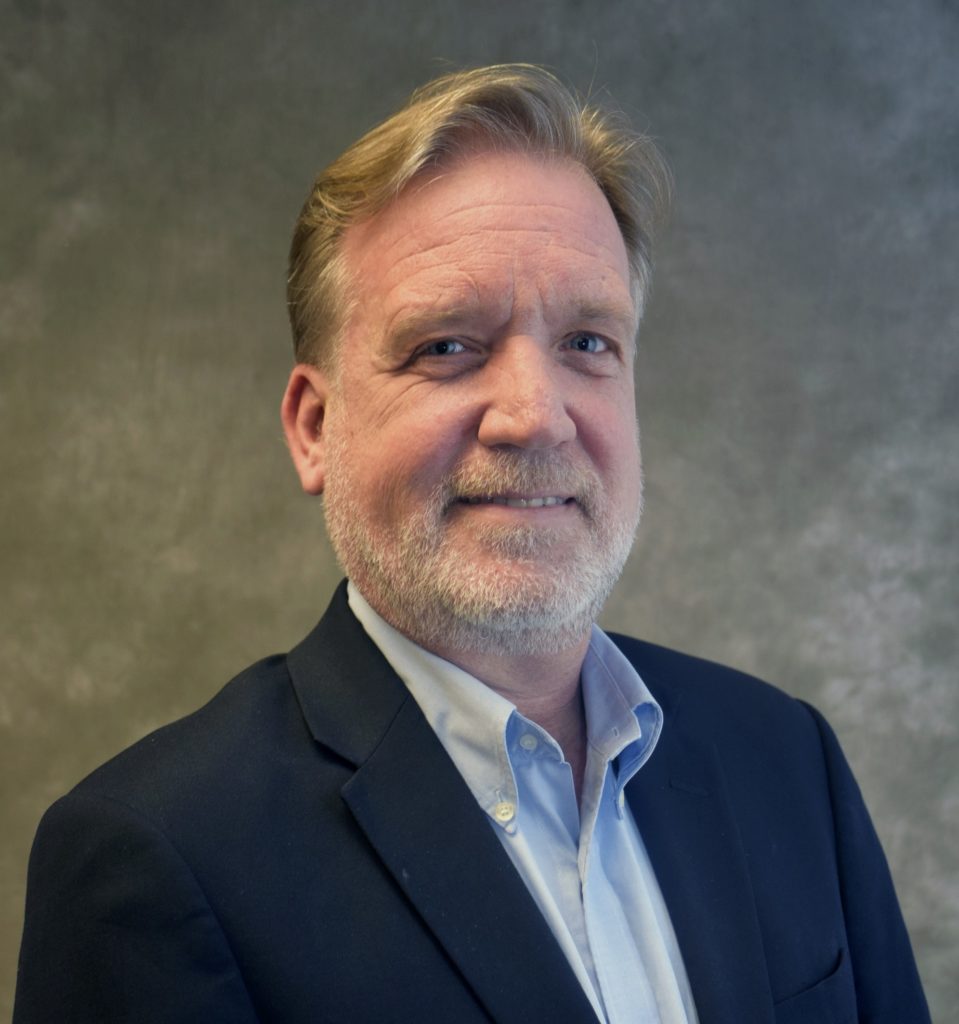 Lars Samuelsson, Manager, ABS Global Offshore Department in Houston, has been with ABS for more than two decades, having served in positions at both ABS and its wholly owned subsidiary, ABS Group, including management roles in ABS Offshore Engineering Department and in the ABSC Energy Development group. He has been involved in classification services for offshore units and certified verification agent (CVA) reviews for the majority of the floating production platforms and deep water ports installed in US waters since 1997. Lars has also worked on several certification and classification projects of Floating Offshore Wind Turbine Foundations. Lars is the co-convener of IEC/TC88/PT61400-3-2, the working group tasked with developing a technical specification for Floating Offshore Wind Turbines as well as the convener of the AWEA Floating Wind Systems Guideline Working Group. He has an MS in Naval Architecture.
AKROCEAN: Maxime Bellorge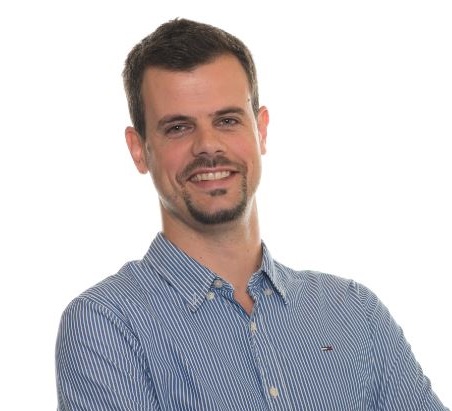 Very attached to the sea universe, Maxime Bellorge has a dual degree in industrial engineering and project management and he is involved in international maritime projects since 10 years. He led several multimillion maritime projects from design phase to commissioning coordinating multi skills teams in respect of quality, costs and delay. Today, he is responsible of AKROCEAN project management from R&D to commercial aspects
Atlantique Offshore Energy : Arnaud Salou
Arnaud Salou has started his career at Chantiers de l'Atlantique in 2002 as Technical Lead in Shipbuilding.
Located in France on the Atlantic Coast for 150 years, Chantiers de l'Atlantique is a company dedicated to maritime construction and services to operating floats. Thanks to the expertise of its staff and its sub-contractor network, combined with up-to-date industrial facilities, the company is one of the leaders for designing, building, erecting and commissioning highly complex ships and maritime installations. Chantiers de l'Atlantique has created a commercial brand dedicated to Offshore Market called « Atlantique Offshore Energy ». In 2007, Arnaud Salou became Head of Technical Department and participated to develop Offshore knowledge in the design Office and took in charge the Research & Development for the Offshore Energy Business Unit. Arnaud Salou has a strong experience in Offshore Renewable Projects in Research & development and in Industrial Projects for Offshore Electrical Substation projects delivered.
CETEAL: Pascal Heisel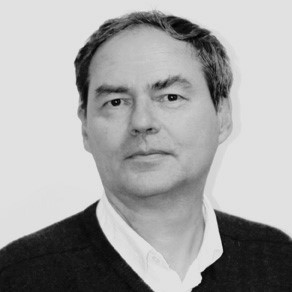 Graduated from ENISE in 1983, Pascal Heisel has started to work as Civil Engineer designing both steel and concrete structures, in France and abroad, mostly in seismic zones. He started working wih CETEAL in 2011, involved in fixed offshore wind and tidal farms projects, and finally joined CETEAL in 2015 where he began developping the concrete floater concept XCF for wind turbines the same year. He started working with CETEAL in 2011, involved in fixed offshore wind and tidal farms projects, and finally joined CETEAL in 2015 where he began developping the concrete floater concept XCF for wind turbines the same year. He is now in charge of the Research and Developement of the MAREAL/CETEAL group.
D-ICE Engineering: Natalia Castro Casas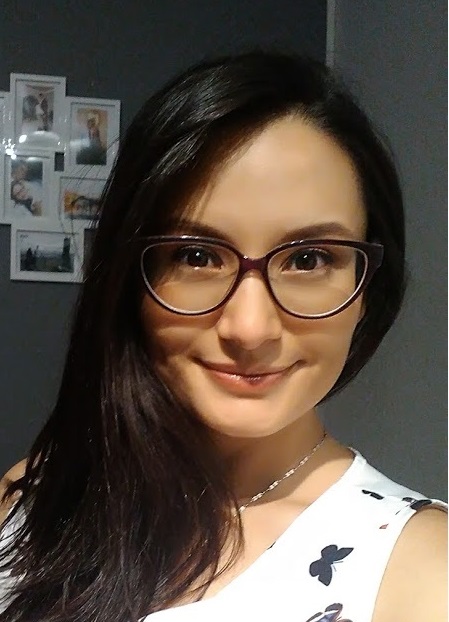 Natalia Castro Casas is a research engineer (specialized in control engineering) at D-ICE Engineering (Nantes). First, she received her bachelor's degree in Industrial automation engineering in 2015 (University of Cauca, Colombia). She then obtained a specialization in Control Systems through a master's degree at Centrale Nantes (France). She joined D-ICE Engineering in 2017 and is in-charge of research projects in control of floating offshore wind turbines. More recently, the collaboration with Centrale Nantes in the SOFTWIND project gives her the opportunity to validate D-ICE controllers under realistic environmental conditions.
Ecole Centrale of Nantes: Jean-Christophe Gilloteaux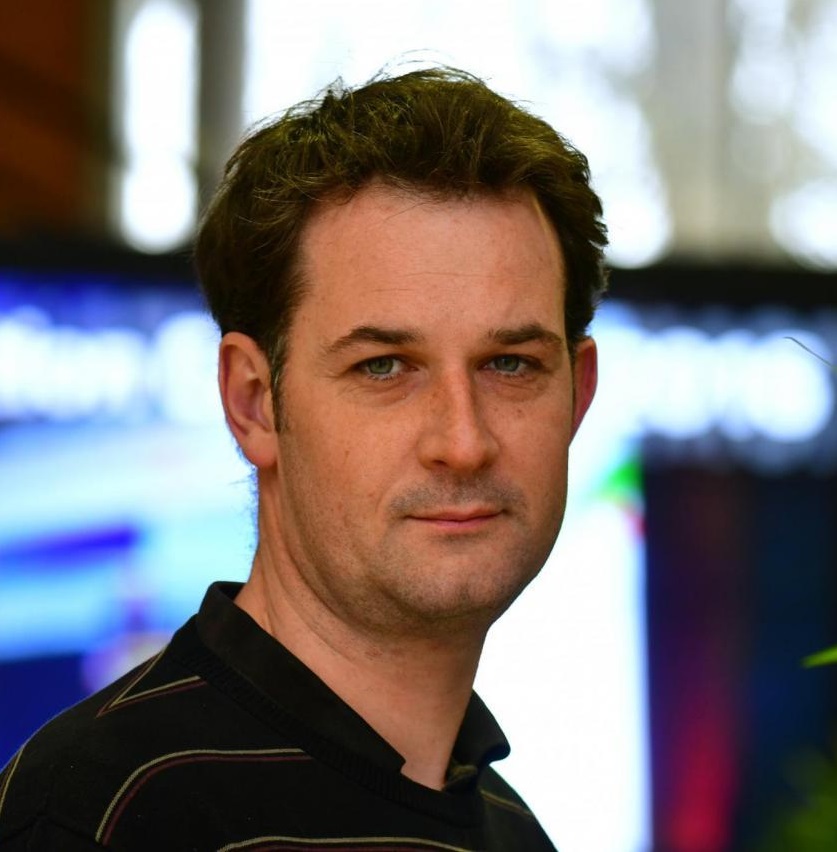 Jean-Christophe Gilloteaux is a researcher in the Marine and Ocean Energy team at the LHEEA laboratory in Centrale Nantes. He has been working for 13 years in the marine renewable energy sector and for 8 years in the floating wind energy sector. More recently he has been working on numerical and experimental modeling of floating wind turbines. He is also heavily involved in a project on a energy ship concept dedicated to the conversion of wind energy far offshore.
Ecole Centrale of Nantes: Sandrine Aubrun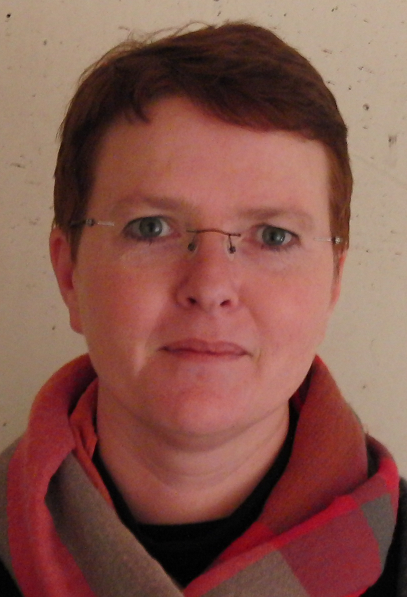 Prof. Sandrine Aubrun joined Ecole Centrale of Nantes in France in 2017, at the Laboratory of Research on Hydrodynamics, Energetics and Atmospheric Environment (LHEEA). Her research activities are focused on aerodynamics and wind resource dedicated to wind energy. She received her PhD degree in fluid mechanics from Institut National Polytechnique de Toulouse in France in 1998. She had a 2-year post doc position in ONERA (1998-2000) working on aeronautical applications and then a 4-year post-doc position (2000-2004) at the Meteorological Institute in Hamburg University in Germany, where she was working on atmospheric dispersion. She was associate professors at Université d'Orléans in PRISME laboratory from 2004 and developed research activities on environmental aerodynamics for wind energy applications and on aerodynamics for the transport sector. She was president of European Academy of Wind Energy during two years (2015-2017).
EOLINK: Marc Guyot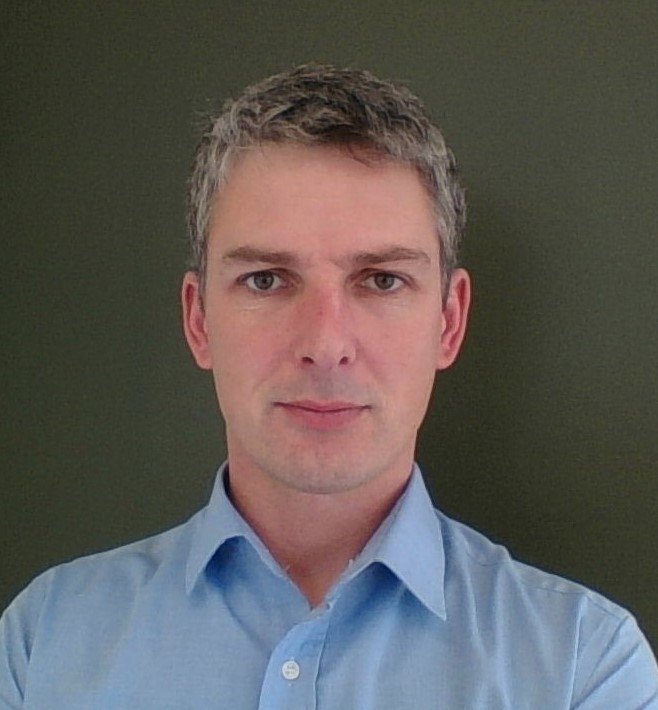 Marc Guyothas a Master's of engineering from ENSTA (Ecole Nationale Supérieure des Techniques Avancées Bretagne). He started his career as automotive engine engineer for Renault. In 2013, he joined France Energies Marines to lead offshore wind department. His work was focused on LCOE optimization, aero-hydro-servo-structural modelling and fatigue analysis. In November 2015, he founded EOLINK which commissioned an offshore floating wind turbine in April 2018.
French Wind Energy: Matthieu Monnier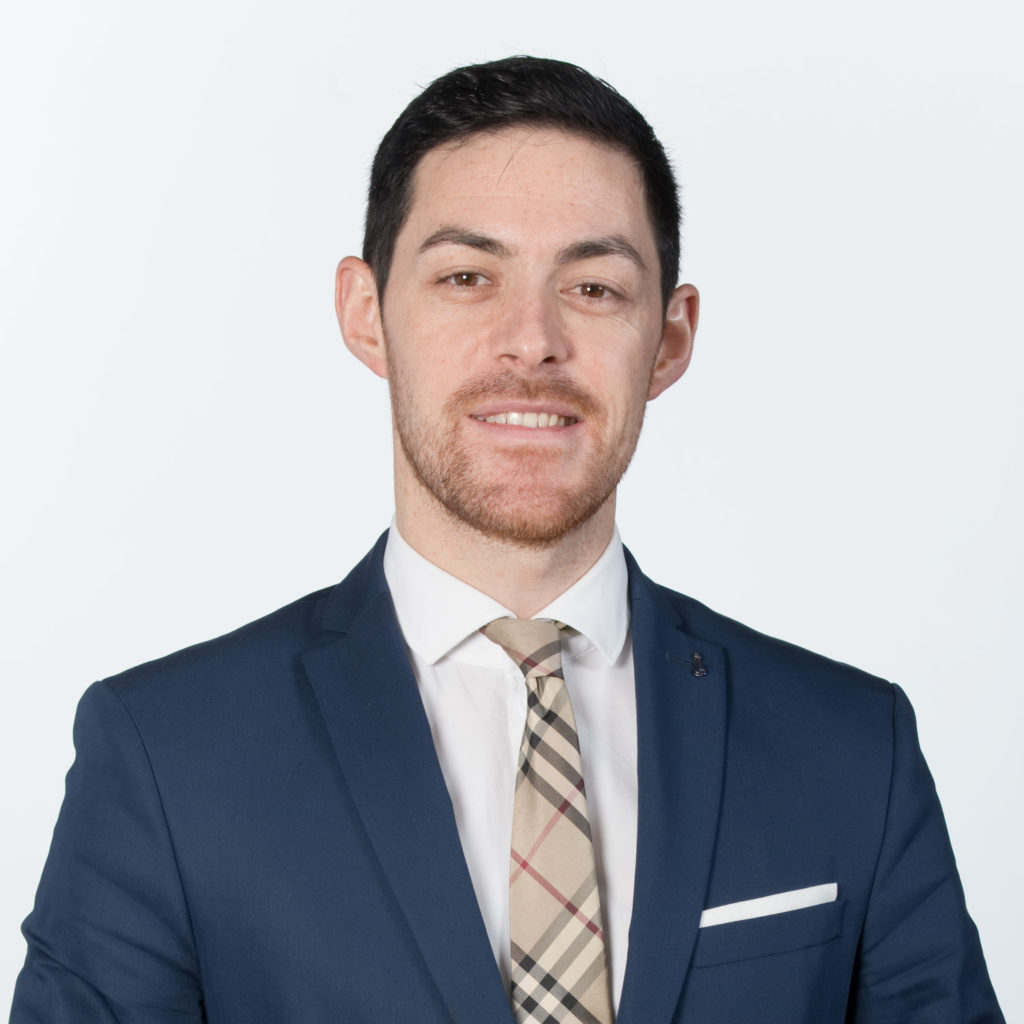 As Head of Industry and Offshore wind, Matthieu Monnier supports the development of the wind industry and the energy transition in France at the French Wind Energy Association FEE. He previously worked at the French Ministry of Energy's European and International Directorate (2010-2011) as a Liaison Officer for the World Bank and Americas-Balkans-CIS, before leading the energy sector of Business France – the French State Agency for Trade & Invest – Germany in Düsseldorf, for 3 years. Matthieu particularly contributes to the improvement of the offshore wind legal framework and represents the association in all the discussions related to the future of the offshore wind sector, floating and bottom fixed. He is also responsible for the regional action of the association and is in charge of the European affairs coordination at France Energie Eolienne (FEE).
GE: Derek Stilwell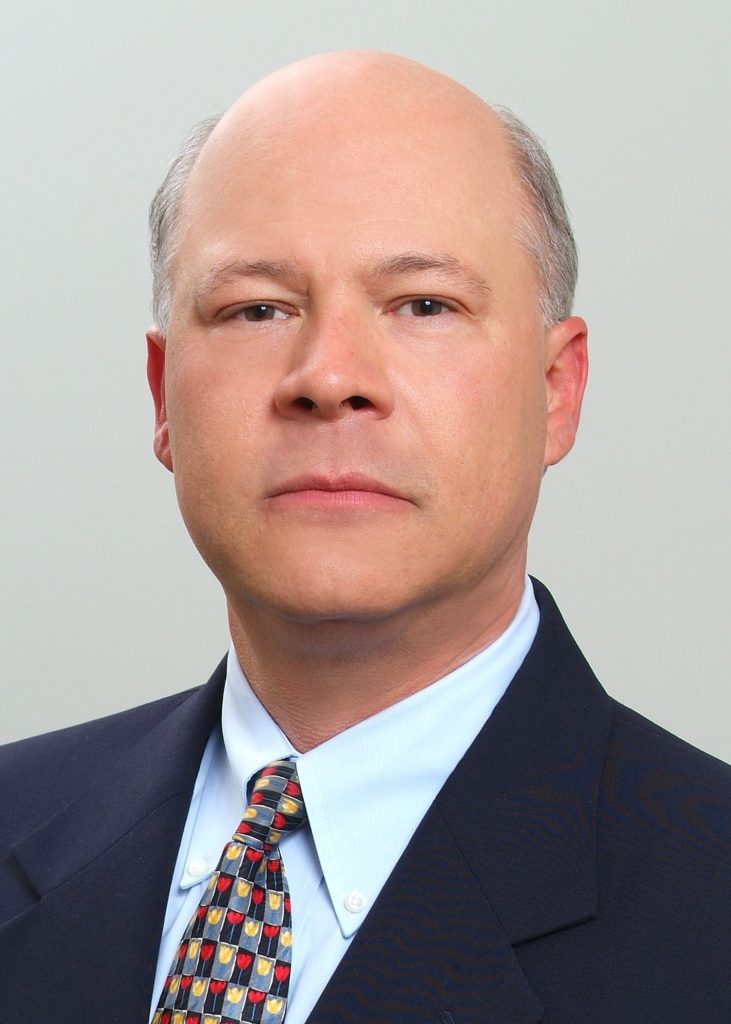 As Commercial Leader for North America for GE Renewable Energy -Offshore Wind, Derek Stiwell is responsible for Market and Business Development, Equipment and Maintenance Services Sales and Marketing for GE Offshore Wind in North America. With 25 years in Energy across the Americas and > 10 years in Wind, Derek's experience spans North and Central America, Geothermal and Gas development and power marketing. In the last decade, Derek led sales efforts that resulted in the introduction of onshore and offshore wind turbines in the US, Canada and Mexico, including the 6MW Haliade Offshore Wind Turbines installed at Block Island, and is currently leading the market introduction of GE's 12 MW HALIADE – X, in the US. Responsible for GE Offshore Wind efforts in Market, Business, and Commercial development in North America, Derek represents GE in various US Offshore Wind committees, working groups and organizations such as AWEA, the Business Network for Offshore Wind and other key market stakeholder organizations. He holds an MD from Mexico's UNAM University, and an MBA from the University of Colorado -Denver. and has international experience in North and Central America
Glosten-Pelastar: Kyle Beattie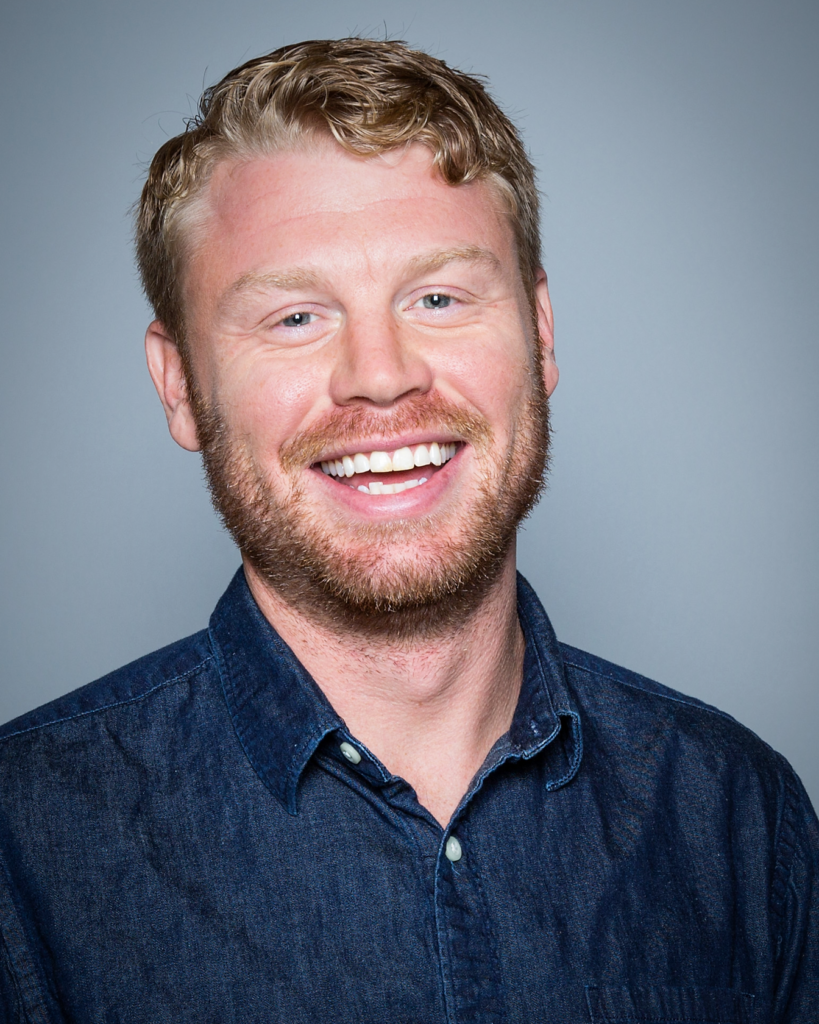 Kyle Beattie is a Naval Architect at Glosten, a full-service marine consultancy based in
Seattle, Washington and New Bedford, Massachusetts. Kyle earned his degree in Naval Architecture and Marine Engineering from Webb Institute. He is a professionally-licensed Naval Architect in Alaska, New Jersey, New York, and Washington. Kyle specializes in the firm's marine construction efforts, often providing on-site technical guidance and regulatory support. Kyle served as lead Naval Architect for Glosten's design of the PelaStar TLP system for offshore wind. The PelaStar technology enables a scalable, integrated blade tip-to-seabed solution that minimizes the cost of energy in deepwater offshore wind sites. It is the leading TLP solution in a new generation of deepwater wind turbine foundations.
Ideol: Bruno Geschier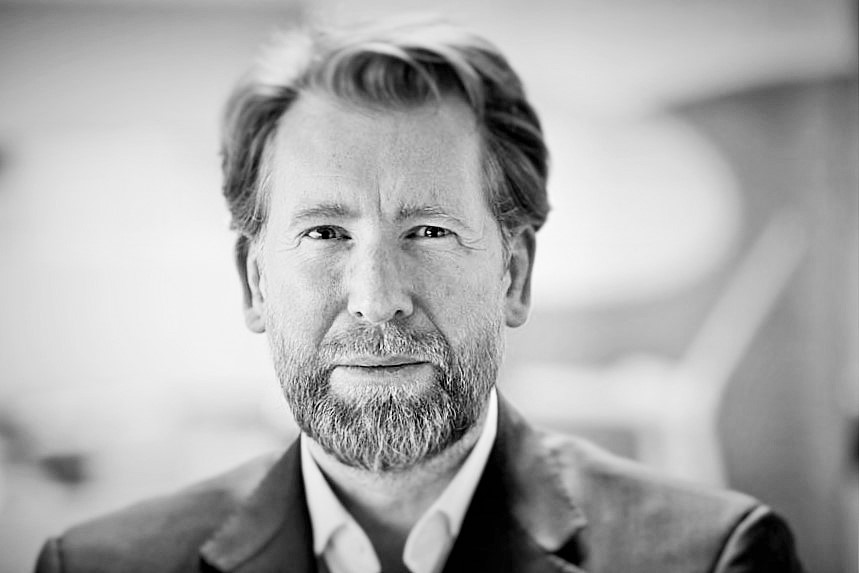 Educated on both sides of the Atlantic, Bruno Geschier is the Chief Sales & Marketing Officer of IDEOL and the Chairman of WindEurope´s Floating Offshore Wind Task Force. Beyond promoting his company's patented floating wind technology, Bruno spends most of his time advocating floating offshore wind to policy makers, financial institutions, asset developers and utilities across the globe. He is a regular speaker and chairperson at offshore wind events in the US, Asia and Europe and co-organizes the world's largest event solely dedicated to floating offshore wind (FOWT) which takes place each year along France's Mediterranean coast.
Ideol: Thomas Choisnet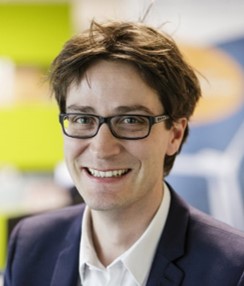 Thomas Choisnet is the Chief Technology Officer at Ideol and inventor of the Damping Pool. He has extensive experience of offshore structures across all stages of their lives, from concept development to detailed design, installation, operation and construction. He started his career with Stolt Offshore (now SUBSEA7), where he was involved in the first deep-water project developments in West Africa. Thomas managed teams and fast-track projects within Principia, an engineering company, where he headed up design projects for ships as well as fixed-base and floating structures. He also worked in the shipping industry as a container ship superintendent at CMA-CGM. Thomas holds a Master of Science in Naval Architecture from ENSTA – ParisTech.
INNOSEA: Pierrick de Bélizal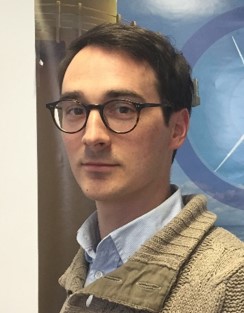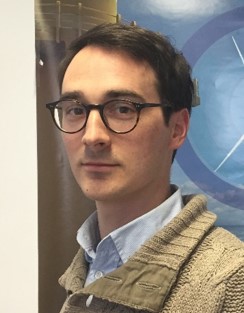 Pierrick de Bélizal is in charge of structural analysis of Marine Renewable Energy units, at INNOSEA since 2017 (Nantes). He has a 7-year experience in offshore structural design, including fixed/floating offshore wind turbines foundations design.
He graduated with a Civil Engineering diploma (Ecole Centrale de Lyon / Heriot Watt University (Edinburgh), 2011) and a Maritime Engineering diploma (ENSTA ParisTech, 2012).
INNOSEA, now part of LOC Group, is an independent specialized engineering consultancy proposing its services to support the development offshore renewables energies. INNOSEA is strongly involved in supporting the floating offshore wind turbine industry development, by providing technical support to technology developers and participating in research programs. INNOSEA has developed expertise in assessing the dynamic behavior of complex coupled systems such as FOWT, for mooring systems design and optimization. INNOSEA, as part of LOC Group, also supports the industry with geotechnical expertise, from design and operational point of view.
LeBéon manufacturing: Matthieu Dujon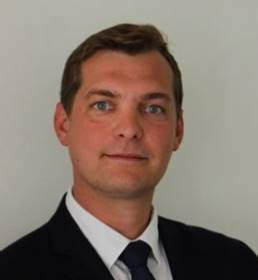 Matthieu Dujon is in charge of export markets since September 2018 in forges Le Béon Manufacturing, particularly in charge of Marine renewable energies market development. Le Béon Manufacturing designs and produces connectors for anchoring and mooring floating structures.
Matthieu Dujon is graduated with a naval architecture diploma of Engineering "Yacht and Powercraft design" in 2008 at the Southampton Institute, supplemented with two masters specialized in project management at the University of Nantes.
He was also a marketing manager and in charge of export markets for the deployment of modular civilian and military buildings for five years, with several professional experiences in maritime environments.
LOC: R.V Ahilan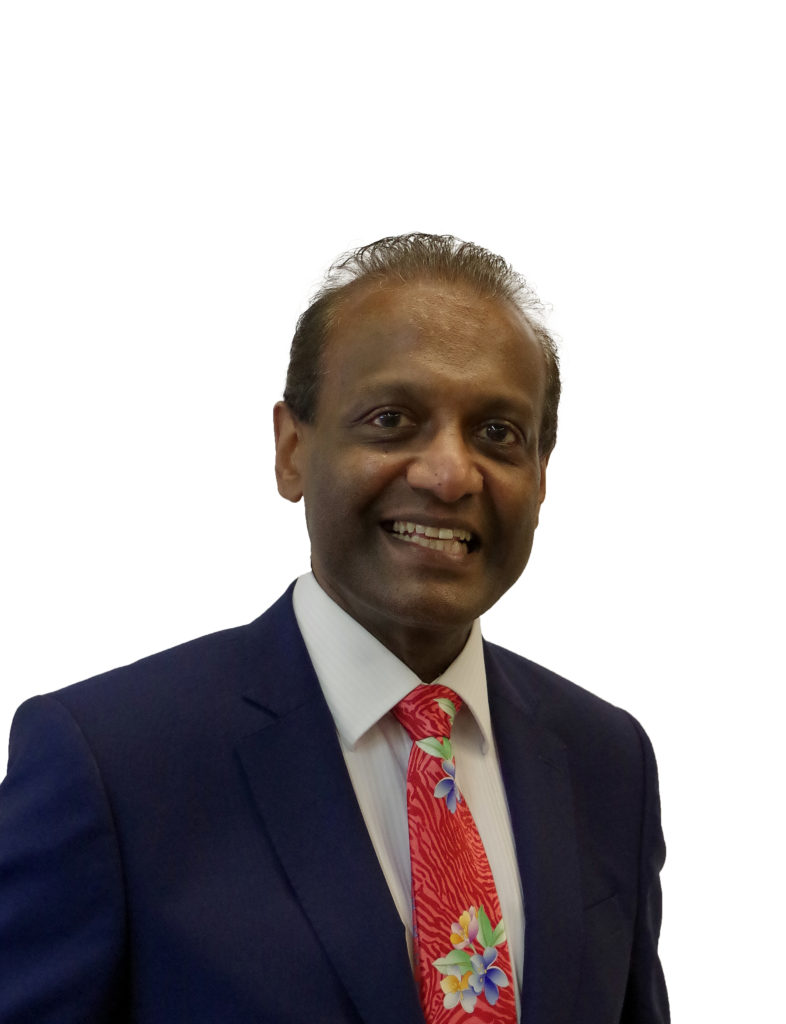 Dr R. V. Ahilan, Joint Group Chief Executive, is a Chartered Engineer and Fellow of both IMarEST and RINA. He holds a BSc (Leeds) and MS (Caltech) in Civil Engineering, a PhD (Cantab) in Engineering Fluid Mechanics and an MBA (Imperial). He is a technology and business leader with over three decades of industry experience, more than 15 years of which has been at board level. Prior to LOC, Ahilan was EVP of the Renewables Advisory Division of DNV GL, with strategic and operational responsibility for the world's largest technical advisory firm in renewable energy formed by the merger of GL Garrad Hassan (of which he was President) and the renewables business of DNV. His offshore oil & gas career spanning three decades was with GL Noble Denton, where he was President Americas, MD Europe and MD Advanced Engineering Consulting. He has worked in the marine operations and ocean engineering aspects of the offshore industry globally and has led projects which have had industry impact in setting standards and safety factors in jack-up site assessment, mooring systems and marine transportation. He has been an expert witness and technical advisor to lawyers in Norway, UAE and the UK on many technically complex cases related to marine operations, drilling rigs and FPSOs. He was a member of the UK HSE panel on mooring guidance and convened the ISO 19901-7 Panel which produced the first ISO standard for Station keeping systems. He has also been a technical advisor to Ph.D. projects in Cambridge University and Imperial College. He was Non-Executive Director of Windfire, a vertical axis wind turbine based distributed renewable energy company and is Advisory Board Member of WavEC Offshore Renewables. He is a Trustee of the charity Marine Technology Trust which supports industrial placements in the marine industry for UK university students. He is also a member of the steering committee of DigiTwin, a collaborative research programme across 6 universities (Sheffield, Liverpool, Swansea, Bristol, Southampton and Cambridge) funded by the UK government to study digital twins for mechanical systems and is on the Advisory Board of Offshore Renewable Energy Supergen that brings together 10 universities in the UK.
Magellan: Jeff Kehne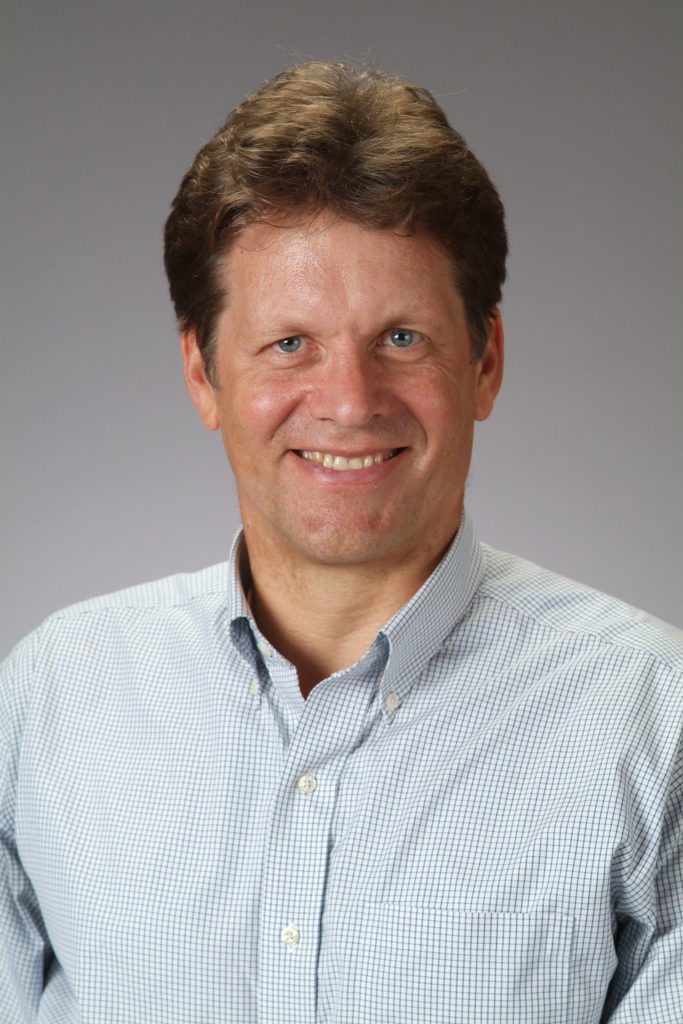 Jeff Kehne is Chief Development Officer and General Counsel of Magellan Wind, a developer working on projects off the California and mid-Atlantic coasts, which he co-founded in 2014. Before starting Magellan, Jeff served as outside counsel to the Offshore Wind Development Coalition. While in private practice he also served as counsel to Bluewater Wind and other offshore wind development companies.
Jeff began his career at the U.S. Department of Justice, first as an appellate litigator in the Environment and Natural Resources Division and later as an attorney-advisor in the Office of Legal Counsel. He is a graduate of Haverford College and Yale Law School.
Naval Energies: Emmanuel Brochard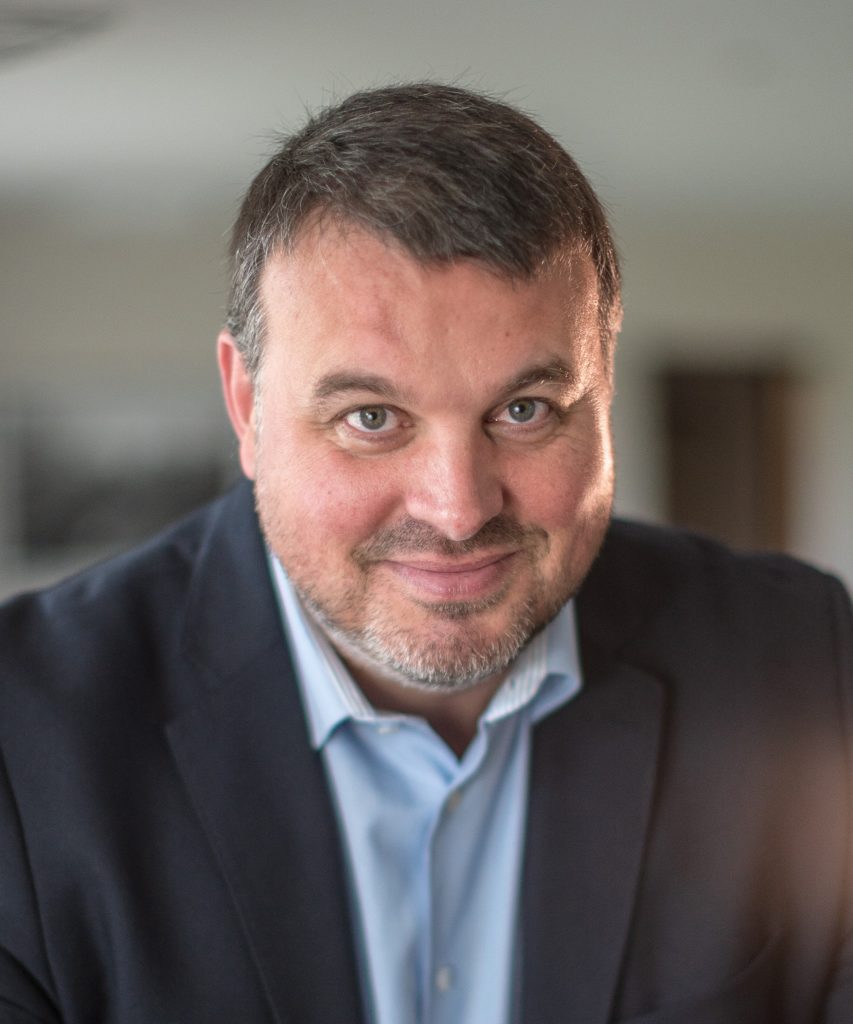 Emmanuel Brochard is VP Business Development of Naval Energies (formerly known as DCNS Energies).
Emmanuel graduated from Audencia Business School in France in 1996. After 10 years in marketing and international business development positions in the import sector and the ink manufacturing industry, he joined the Naval Group (knwown as DCNS at the time) in 2006 where he held business development senior positions.
From 2009 to 2011, he has been Vice president and member of the board of OEE association (Ocean Energy Europe) in Brussels promoting the development of marine renewable energies.
Naval Energies is currently developing two technologies in ocean energies: floating offshore wind and OTEC (Ocean Thermal Energy Conversion).aval Energies is a major player in marine renewable energies. Naval Energies contributes to the development of an alternative, renewable and environmentally friendly energy across the world, coming from the most powerful source on Earth: the sea.
NGI: Thomas Langford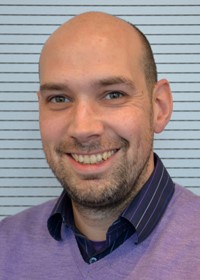 Thomas Langford is Director for Offshore Energy at the Norwegian Geotechnical Institute in Oslo, with 20 years' of experience within the offshore industry, with a technical focus on the characterisation of seabed soils and the design of anchor and foundation systems for offshore facilities in water depths from 10 m to over 2000 m. Mr Langford is an active member of the ISO WG10/API RG7 committee for offshore geotechnical issues and also serves on the SUT/OSIG committee in Europe. As a practicing engineer and researcher, he has worked extensively on issues related to offshore wind and anchoring systems. He was involved in the design and installation of 32 suction anchors in the Massachusetts Bay LNG import terminals, and has otherwise been responsible for offshore project deliveries on 6 continents. Mr Langford is a strong supporter of the offshore wind industry in the USA, and keen to see the acceleration of floating wind technology. He sees great potential in the optimization of mooring systems, and anticipates large cost reductions in the market segment based on developments in the supply chain and high quality research activities across academia and the industry.
Northeastern University: Andrew Myers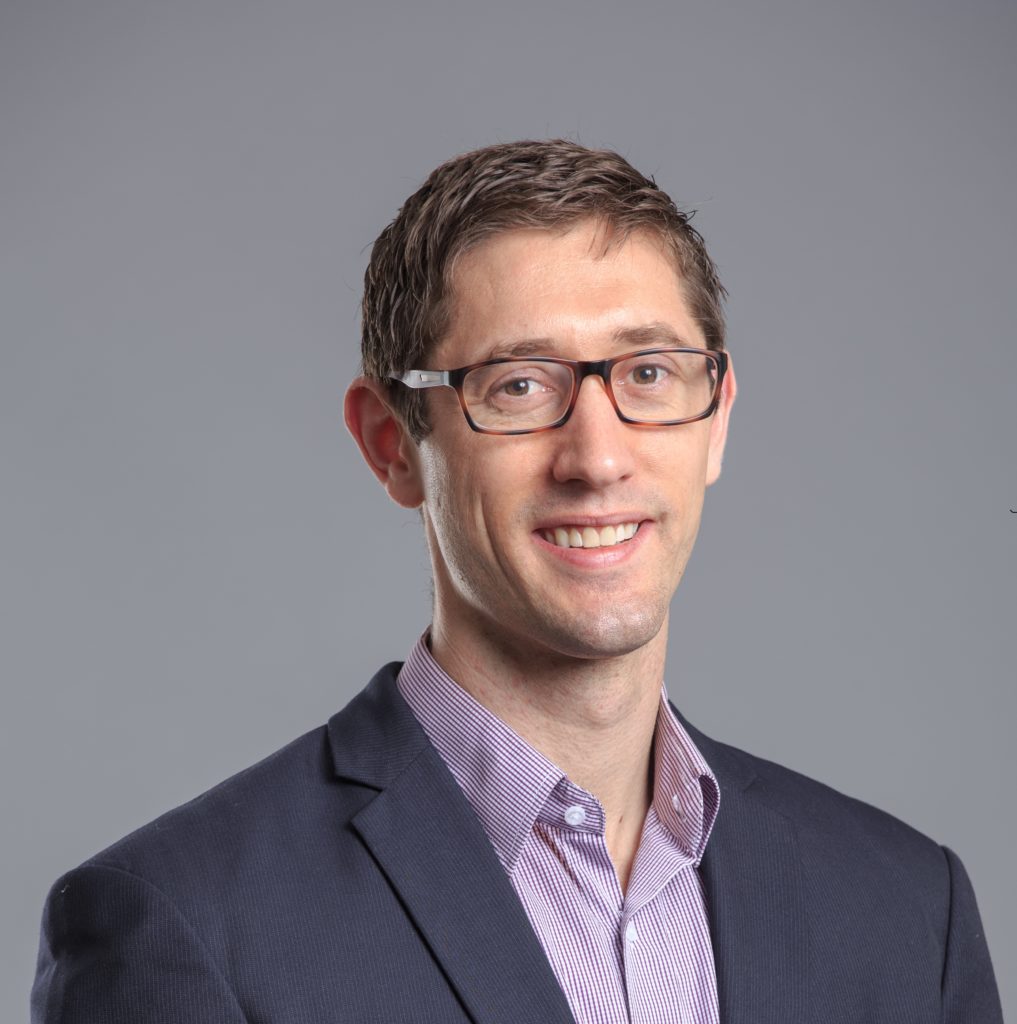 Prof. Andrew T Myers, PhD, PE is an Associate Professor of Civil and Environmental Engineering at Northeastern University and a registered professional engineer in the state of California. Prior to joining Northeastern, Andrew worked for two years at AIR Worldwide in San Francisco, where he consulted on site-specific natural catastrophe risk assessments. He received his M.S. (2006) and Ph.D. (2009) at Stanford University and his B.S. (2004) from Johns Hopkins University; all three degrees are in Civil and Environmental Engineering with a focus on Structural Engineering. He was awarded the 2016 CAREER award from the National Science Foundation for his work on offshore hazard modeling. His research interests include wind energy structures, multi-scale experimental testing of structures, computational mechanics-based simulation, and probabilistic modeling of structural and natural systems.
Northeastern University: Jennie Stephens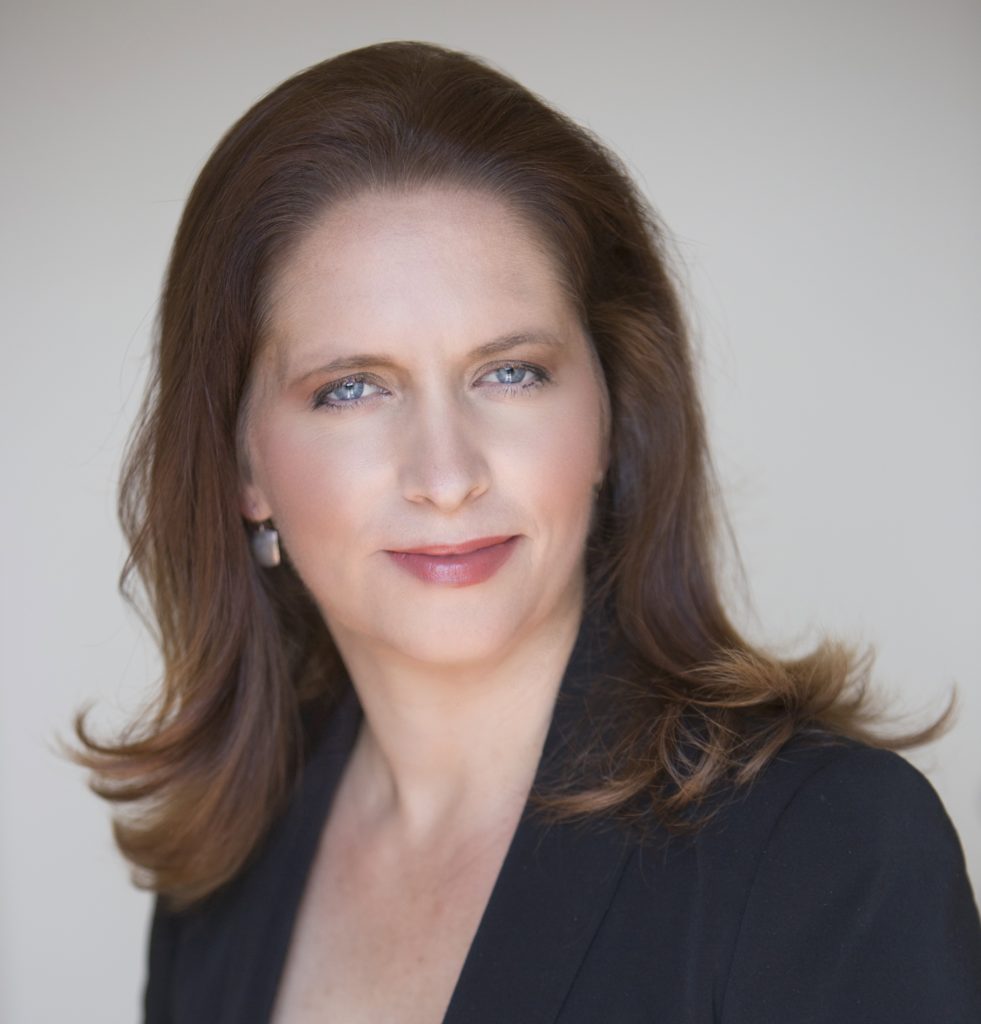 Jennie C. Stephens is the Director of Northeastern's School of Public Policy & Urban Affairs and Dean's Professor of Sustainability Science & Policy. She is also the Director for Strategic Research Collaborations at Northeastern's Global Resilience Institute. Her research, teaching, and community engagement focus on social-political aspects of renewable energy transformation, energy democracy, reducing fossil-fuel reliance, gender diversity in energy, and social justice in climate and energy policy. Before coming to Northeastern, she taught at University of Vermont, Clark University and MIT. She earned her PhD and MS at the California Institute of Technology in Environmental Science & Engineering and her BA at Harvard in Environmental Science & Public Policy.
Northeastern University: Jerry Hajjar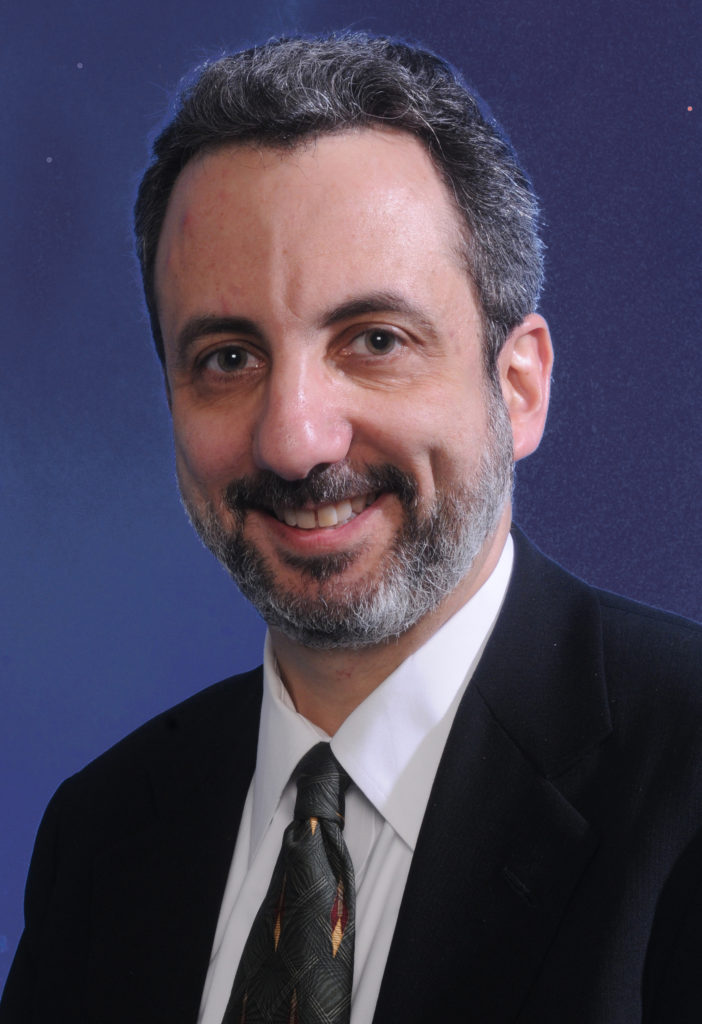 Jerry Hajjar is the CDM Smith Professor and Department Chair in the Department of Civil and Environmental Engineering and the Director of the Laboratory for Structural Testing of Resilient and Sustainable Systems, or STReSS Laboratory, at Northeastern University. His research and teaching interests include analysis, experimental testing, and design of steel and composite steel/concrete structures, regional modeling, and earthquake engineering, and he has published over 200 papers and authored or edited four books on these topics. Dr. Hajjar serves on the American Institute of Steel Construction (AISC) Committee on Specifications and several of its task committees, including chairing Task Committee 5 on Composite Construction. Dr. Hajjar is a Fellow of the American Society of Civil Engineers (ASCE) and the Structural Engineering Institute (SEI) and has received a number of awards for his research and teaching on steel and composite structures, structural stability, and earthquake engineering, including the 2016 ASCE Moisseiff Award, the 2010 Popular Mechanics Breakthrough Award, the 2009 ASCE Shortridge Hardesty Award, and the 2005 AISC T. R. Higgins Lectureship Award.
NREL: Walt Musial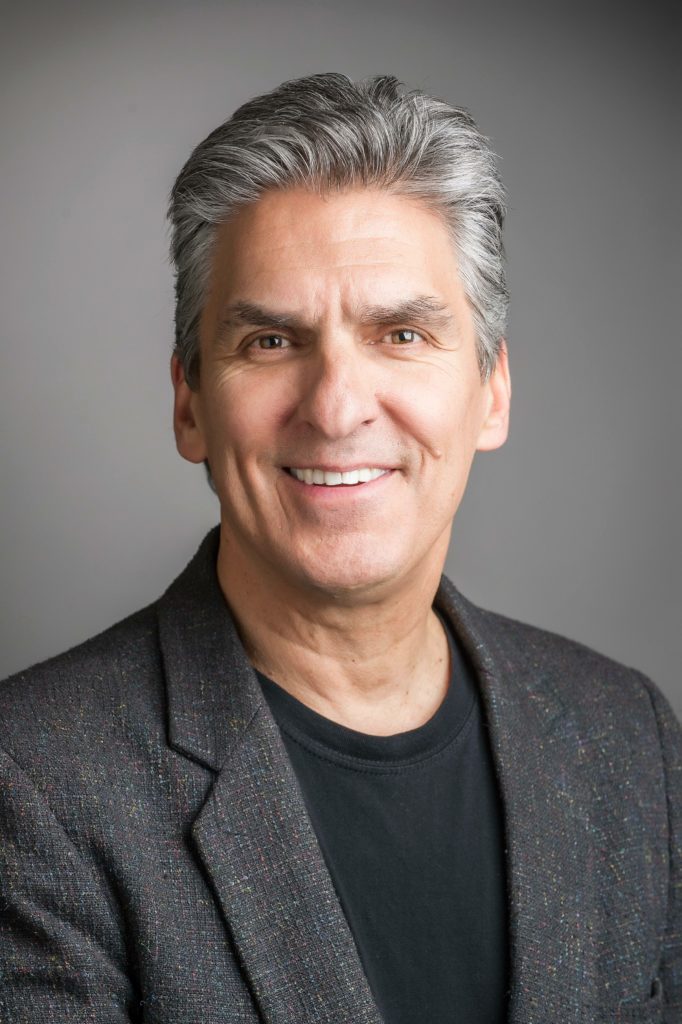 Walt Musial is a principal engineer and the manager of Offshore Wind at the National Renewable Energy Laboratory (NREL) where he has worked for 30 years. In 2003 he initiated the offshore wind energy research program at NREL which he now leads. Walt also developed and ran NREL's full scale blade and drivetrain testing facilities for 15 years. Earlier, Walt spent five years in the commercial wind energy industry in California. He studied Mechanical Engineering at the University of Massachusetts at Amherst, where he earned his bachelor's and master's degrees, specializing in energy conversion with a focus on wind energy engineering. He has over 100 publications and two patents.
NYSERDA: Richard Bourgeois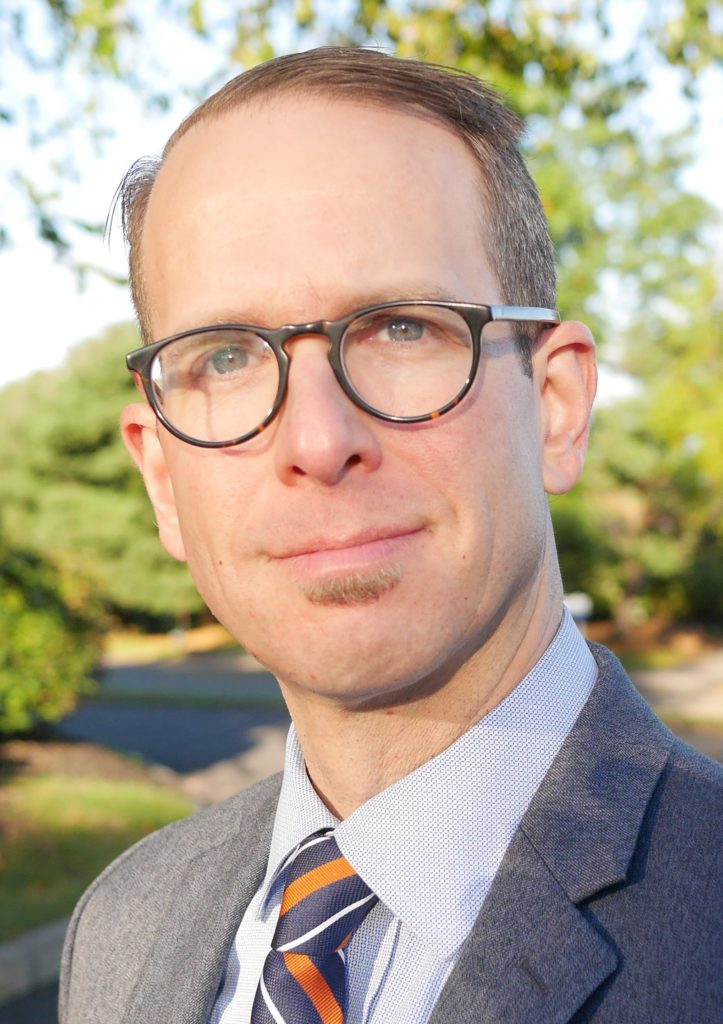 Richard Bourgeois is a senior project manager at the New York State Energy Research and Development Authority (NYSERDA) with a portfolio in renewable energy and energy storage. He is currently Principal Investigator for NYSERDA's project with the U.S. Department of Energy to establish the National Offshore Wind Research and Development Consortium. Prior to joining NYSERDA, Richard held a number of roles over 24 years at General Electric, where he earned twenty U.S. patents for his work on solid oxide fuel cells, hydrogen electrolysis and grid-scale energy storage. He is a licensed Professional Engineer in New York State with a MS in Mechanical Engineering from Rensselaer Polytechnic Institute and an undergraduate degree in engineering from Boston University.
Principle Power Inc.: Dominique Roddier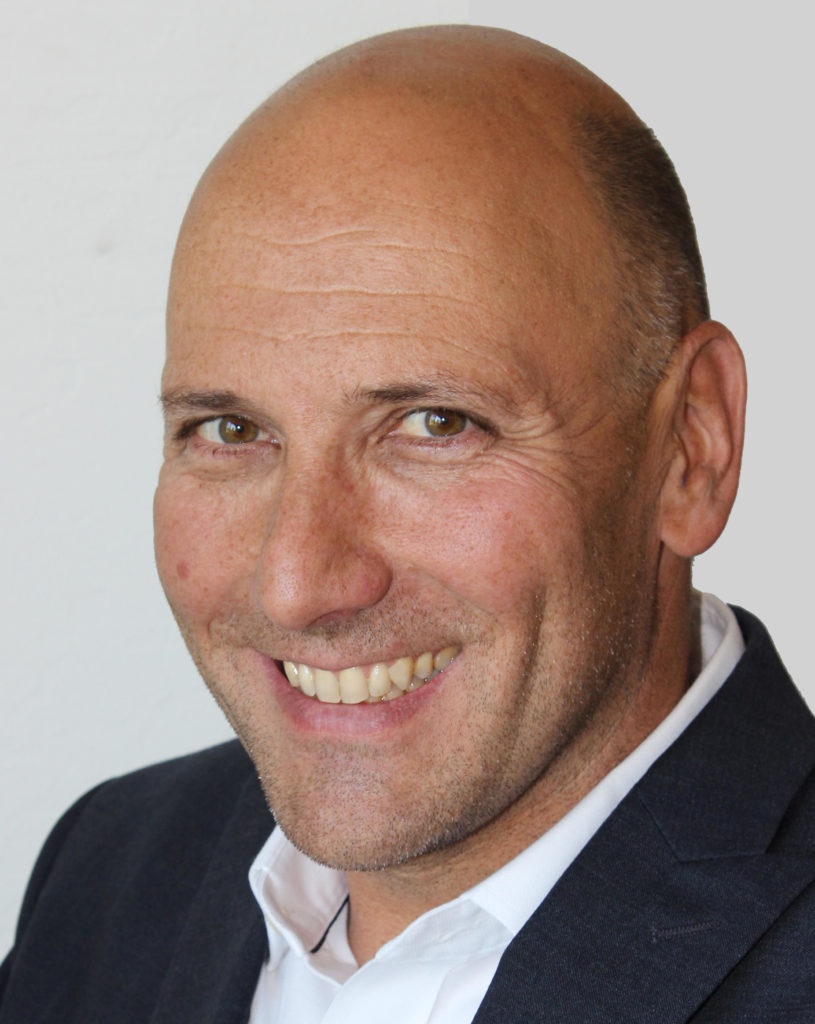 Dr. Dominique Roddier is Principle Power Chief Technology Officer, and the co-inventor of the WindFloat. He obtained his doctorate in Naval Architecture from UC Berkeley, and after working in Houston in the offshore division of ExxonMobil's Upstream Research Company co-founded Marine Innovation & Technology, a marine engineering consulting firm, which developed the MiniFloat hull concept, and provided consulting services to various offshore industries. Additionally to Floating Offshore Wind, Dominique is an expert in the design of floating structures and has interests in synergies between various ocean related technologies. He is actively involved in the ASME OMAE Conference management, the ASME CleanTech Technical Advisory Panel, and is the founder and first co-chair of the IOWTC conference on offshore wind. He is a Fellow member of SNAME. He also serves as associate editor of multiple journals in the field of offshore engineering and has published and reviewed extensively in this field. He serves on multiple non-profit boards and / or advisory panels related to ocean resources, sustainability and related technologies. On his spare time, he is an avid sailor and enjoys swimming, skiing and biking actively.
POWER-US: Fara Courtney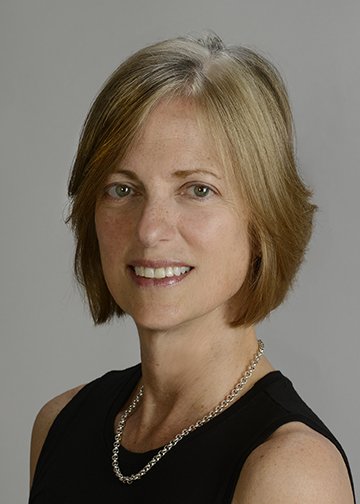 Fara Courtney is an independent consultant focusing on policy innovation and collaboration to advance the low carbon economy. She is Strategic Advisor to the Partnership for Offshore Wind Energy Research (POWER-US), a coalition of universities, national laboratories and industry leaders working to deploy domestic research assets in support of the U.S. offshore wind industry. Fara was Founding Executive Director of the US Offshore Wind Collaborative, the first public-private sector research, policy and advocacy initiative championing the development of offshore wind at a national scale. She has extensive public/private sector experience in clean energy and ocean policy; Fara has been a leader in promoting US offshore wind industry since 2004. Previously, Fara served as a regional manager for the Massachusetts Coastal Zone Management Program, and Principal of Good Harbor Consulting/Gloucester where she focused on regulatory analysis, waterfront and environmental planning, convening and innovation at the intersection of environmental and economic opportunity. She holds a Master's Degree in Science Communications from Boston University and a Bachelor's Degree from Cornell University.
Swiss Re: Faris Nimri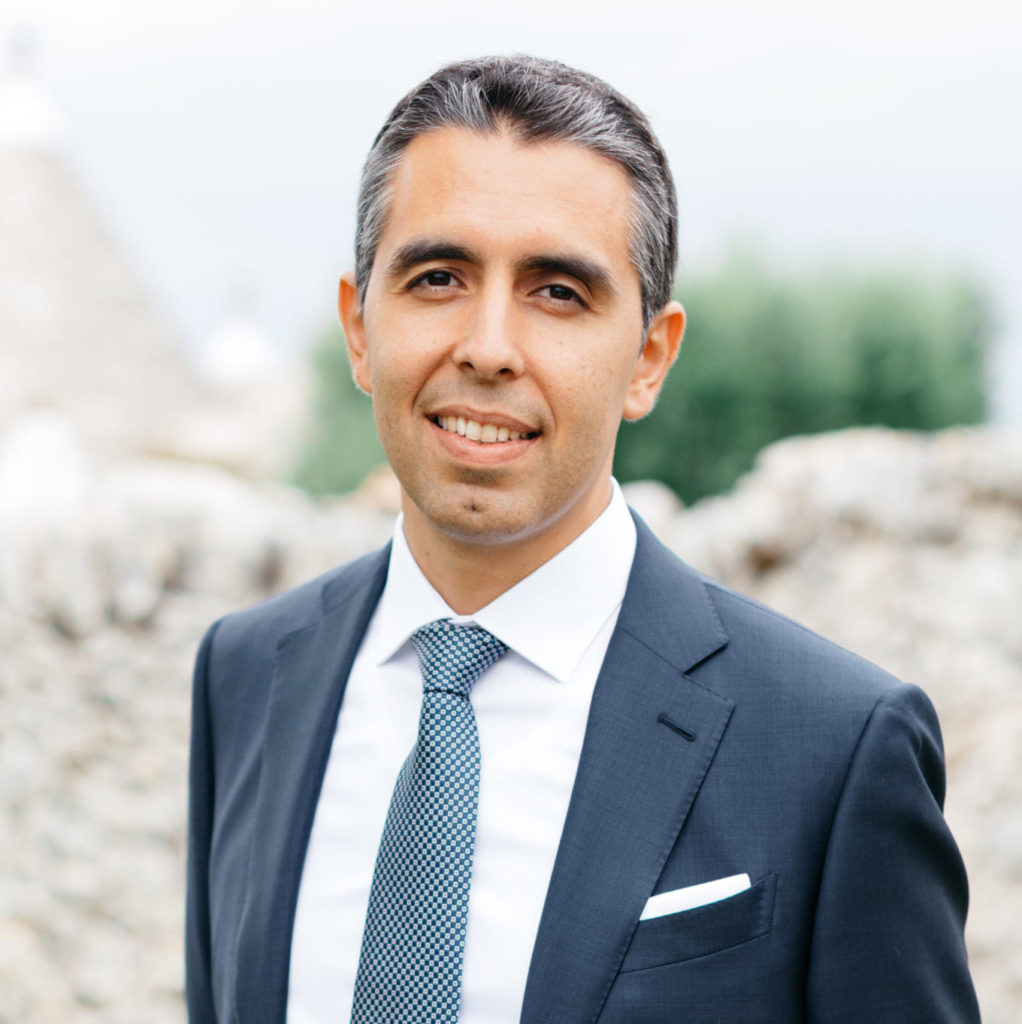 Faris Nimri is a Senior Engineering Underwriter with Swiss Re, specializing in Offshore Wind and Innovative Renewable Technologies worldwide. He is part of Swiss Re's Center of Competence for Offshore Technologies and an expert in Prototypical Renewable Technologies. Faris is the lead underwriter for the Block Island Wind Farm (the first Offshore Wind Farm in the United States), as well as for various offshore construction projects in the EU.
Before joining Swiss Re, Faris was a Project Engineering Manager on varies projects in the Heavy Construction Industries (including Power Generation, Mining and Oil & Gas) in Saudi Arabia and Australia. Faris holds a Master's of Science in Electrical Engineering as well as Master's in Engineering Management (MEM) and an MBA from the University of Technology, Sydney.
Texas A&M University: Charles Aubeny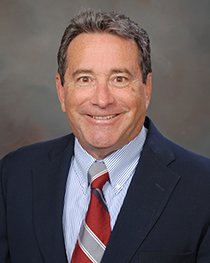 Dr. Charles Aubeny is a Professor of civil engineering at Texas A&M University, specializing in geotechnical engineering. He is a licensed professional engineer in Texas, California and Colorado. He received a doctoral degree in civil engineering at the Massachusetts Institute of Technology in 1992. Dr. Aubeny has held his current faculty position at Texas A&M University since 1999. His interests include offshore geotechnical topics such as deep water anchors, subsea risers and conductors, and subsea gravity foundations; as well as land-based problems associated with levee integrity, slope stability, excavations and retaining structures. He teaches courses and consults on topics in foundation engineering, slope stability and retaining walls, and numerical methods.
Tufts university: Eric Hines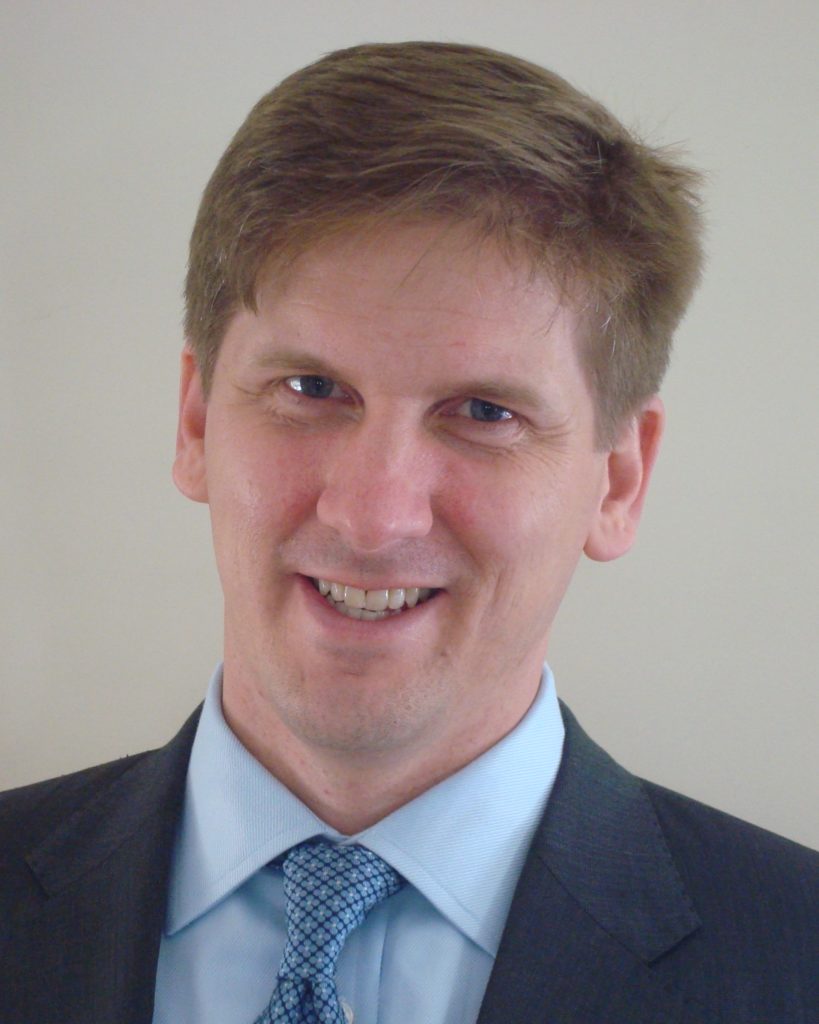 Eric M. Hines, Ph.D., P.E., F.SEI has over 20 years of experience as a structural engineer designing innovative infrastructure and large-scale testing programs. Dr. Hines designed the Wind Technology Testing Center in Charlestown, MA and advised the Massachusetts Clean Energy Center on the development of the New Bedford Marine Commerce Terminal. As a Professor of Practice at Tufts University, he has led the POWER-US convening initiative and directs the Tufts University Offshore Wind Engineering Graduate Program. Formerly a partner of LeMessurier Consultants in Boston, Dr. Hines has over 70 publications and numerous awards related to systems design, industry-driven research and higher education. Dr. Hines completed his Ph.D. at the University of California, San Diego after studying the relationship between engineering and public policy as an undergraduate at Princeton University and as a Fulbright Fellow in Germany.
University of Bretagne: Gaëlle Gueguen-Hallouët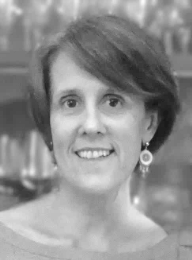 Professor of Public Law the University of Western Brittany (Brest) since 1999, Gaëlle Guéguen-Hallouët is director of the Master of maritime activities Law in Brest. Specialist of European law and public property law, she has been studying for ten years the legal framework for Marine renewable energies, a field in which she has carried out numerous works (book chapters, articles and communications) and reponsabilities. She has also directed and directed several theses in energy law.
University of Nantes: Franck Schoefs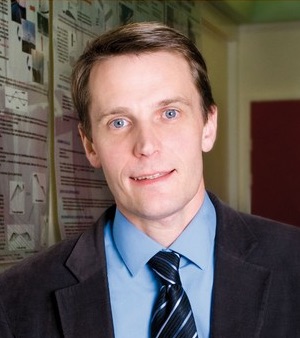 Prof. Franck Schoefs, PhD, is Professor of Civil and mechanical in Université de Nantes, France since 2010. Former Student of Ecole Normale Superieure de Cachan, Franck received his Ph.D. (1996) at Université de Nantes and his accreditation to supervise research (HDR) in 2007. He is the head of the TRUST Group (Monitoring, Reliability and Structural Computation at GeM), 40 people, since 2010 and CEO of the 'Sea and Littoral Research Institute' (650 researchers) since 2017. He advised President of Université de Nantes about the scientific strategie of Marine Renewable Energy since 2014 and is member of the board of West Atlantic Marine Energy Community since is foundation (2015). He is member of the Scientific Committee of the network of French Marine Universities (16 Universities). His main research field concerns reliability, inspection and maintenance of offshore structures including the modeling of degradation processes (corrosion, biofouling, ..).
University of Nantes: Mathilde Touzé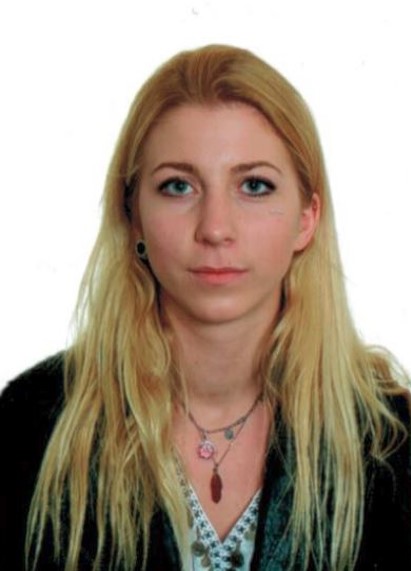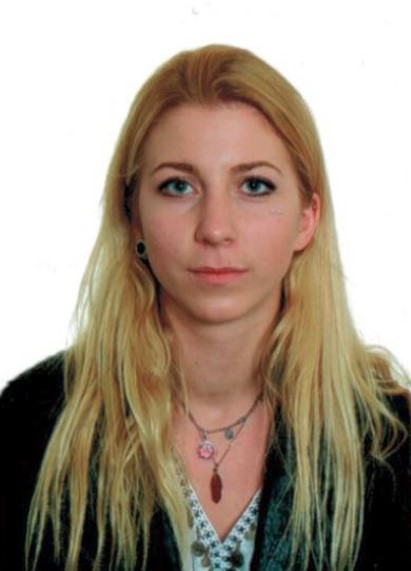 Mathilde Touzé is enrolled at Université de Nantes and works under the supervision of researchers of the Laboratory of Economics and Management Nantes Atlantique (LEMNA). Researchers at LEMNA address energy issues in Energy-Environment-Maritime fields, such as energy technology evaluation (tidal, off-shore wind power), energy storage sizing (hydrogen, undersea pumped hydro, submarine compressed air), and energy efficiency regulation by means of modeling, power plant dispatching and cost-benefit analysis. Mathilde Touzé is conducting her research on smart grids at residential level by a game theory approach and builds demand-response incentives and smart electricity tariffs for strategic response in microgrids.
UMass Amherst: Alison Bates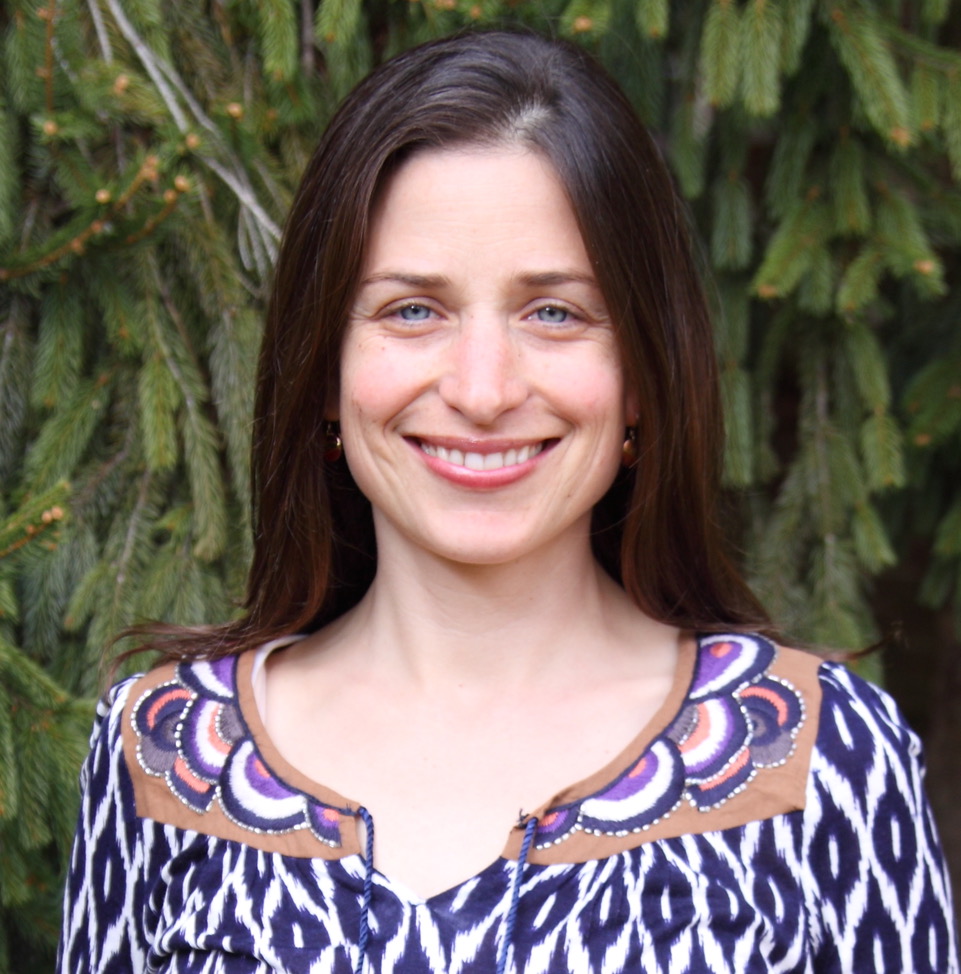 Dr. Alison Bates a Lecturer in the Department of Environmental Conservation and the Director of the Sustainability Science graduate program at UMass Amherst. She researches social and environmental factors that promote or inhibit renewable energy development. Specifically, she uses qualitative and quantitative tools to address limits of offshore wind energy, such a GIS to understand ocean use patterns within a marine spatial planning framework, and survey research to understand social acceptance of ocean energy developments. Ongoing projects include spatial conflict with commercial fisheries and offshore wind, and analysis of how coastal communities are affected by nearby energy developments. Before coming to UMass, Dr. Bates taught at Colby College, worked on Energy Policy with U.S. Senator Coons, and developed public land conservation programs with the Southern California Mountains Foundation. She earned her Ph.D. in Marine Studies at the University of Delaware.
UMass Amherst: James Manwell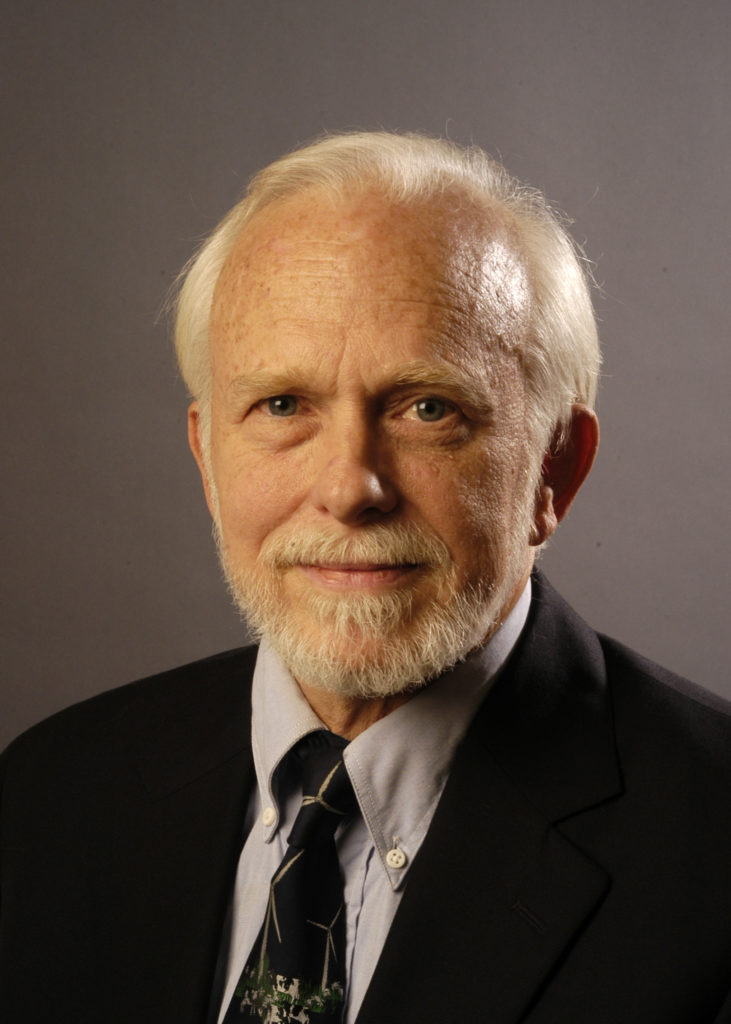 James F. Manwell graduated from Amherst College with a B.A. in biophysics and then from the University of Massachusetts with an M.S. in Electrical and Computer Engineering and a Ph.D. in Mechanical Engineering. He is presently a Professor of Mechanical Engineering at the University of Massachusetts Amherst and the Director of the University's Wind Energy Center. Prof. Manwell has been working in field of wind energy for over 35 years, both within the United States and internationally. His research interests have focused on assessment of the wind resource and wind turbine external design conditions, hybrid power system design, energy storage and offshore wind energy. He is an author of a textbook on wind energy: Wind Energy Explained: Theory, Design and Application. He worked with the International Energy Agency's wind energy R&D activity, Annex VIII, which dealt with autonomous wind systems and in conjunction with that activity was a contributing author to the book, Wind-Diesel Systems: A Guide to the Technology and its Implementation. Subsequently, he was the US representative to the International Electrotechnical Commission's (IEC) program to develop the first design standards for offshore wind turbines (IEC 61400-3), served on the International Science Panel on Renewable Energies, was instrumental in bringing a large wind turbine blade test facility to Massachusetts and was a charter committee member for the North American Academy of Wind Energy.
UMass Amherst: Krish Sharman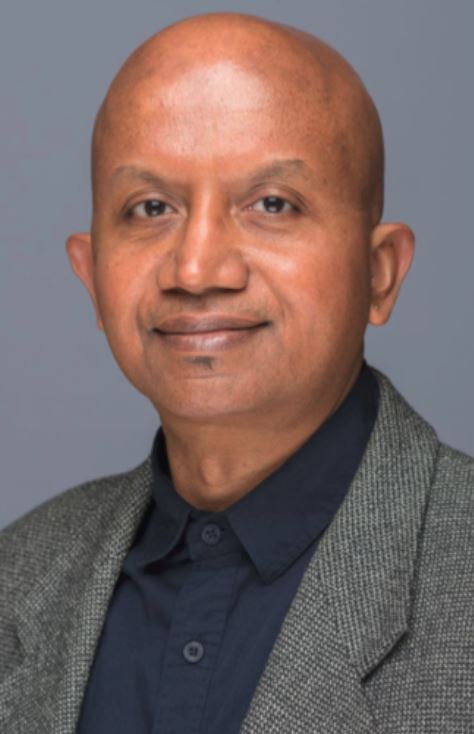 Krish Thiagarajan Sharman, an expert on marine renewable energy and energy producing offshore structures, has been appointed to the Endowed Chair in Renewable Energy in the Mechanical and Industrial Engineering Department at the UMass Amherst College of Engineering. The chair was established in 2014 with $2.5 million in funding from the state Department of Energy Resources (DOER) to attract a preeminent scholar in the field to provide leadership in positioning both the university and the Commonwealth to take advantage of opportunities in emerging areas of renewable energy. Thiagarajan Sharman will collaborate with DOER staff on renewable energy research and projects. Professor Thiagarajan Sharman is a Fellow of the Society of Naval Architects and Marine Engineers and leads the Ocean and Marine Engineering Group at UMass Amherst. In that context, he studies: marine renewable energy, including wind, wave, tidal, and thermal energy conversion; hydrodynamics and fluid-structure interaction; marine and offshore platform design; aquaculture engineering; and experimental and computational fluid dynamics.
UMass Amherst: Matthew Lackner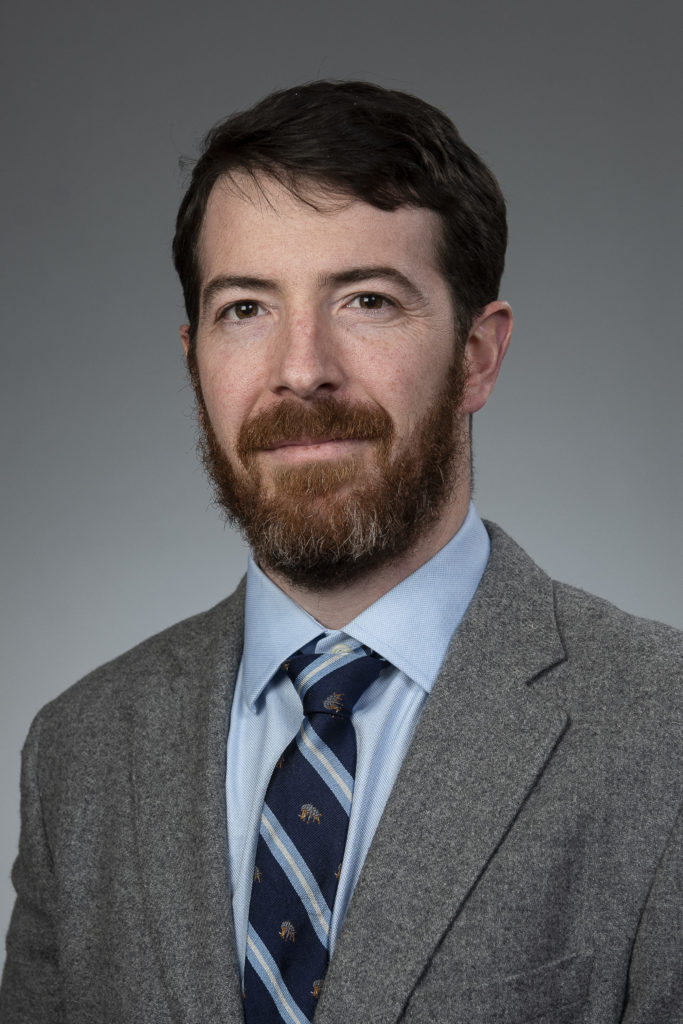 Matthew Lackner is an Associate Professor in the Mechanical and Industrial Engineering department at the University of Massachusetts Amherst, and the Associate Director of the Wind Energy Center. He holds a BSE from Princeton University, an MS from MIT, a PhD from UMass Amherst, and completed his postdoctoral research at TU Delft. His research centers on floating offshore wind turbines, with specific focus on the unsteady aerodynamics and structural load control of floating wind turbines.
UMass Amherst: Sanjay Arwade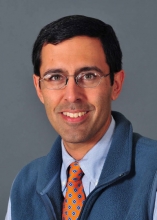 Sanjay Arwade is a Professor of Civil Engineering at the University of Massachusetts Amherst with a research focus in offshore wind energy. He studied Civil Engineering at Princeton and Cornell Universities and has been on the faculty at UMass for 12 years. His research has been funded by the US National Science Foundation, the US Bureau of Ocean Energy Management and the Commonwealth of Massachusetts and his work has been published in journals such as Renewable Energy, Wind Energy and Wind Engineering, among others.
UMass Boston: David Cash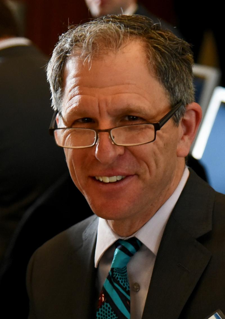 David W. Cash is the Dean of the John W. McCormack Graduate School of Policy and Global Studies at UMass Boston and a founding Dean of the Sustainable Solutions Lab – a research/action center working at the nexus of climate and equity. He has spent his career as researcher, teacher and government official trying to understand and better harness scientific knowledge to solve pressing policy challenges. From 2004-2015, he worked in senior positions in Massachusetts state government in catalytic roles, helping to transform the commonwealth's energy and environmental policy, regulatory and business landscape. His job history includes being a commissioner at both the Department of Environmental Protection and Department of Public Utilities, and Undersecretary of Policy at the Executive Office of Energy and Environmental Affairs. In these roles, he helped develop and implement nation-leading science-based environmental, climate, and clean energy sector programs; innovative renewable energy and grid modernization efforts; and the Regional Greenhouse Gas Initiative – the nation's first CO2 cap-and-trade program. He earned a PhD in public policy from the Kennedy School at Harvard University, an MAT in science education from Lewis & Clark College and a BS in biology from Yale. With a background in science, he taught middle and high school biology, chemistry, physics and earth science in public schools for four years.
University of Maine: Anthony Viselli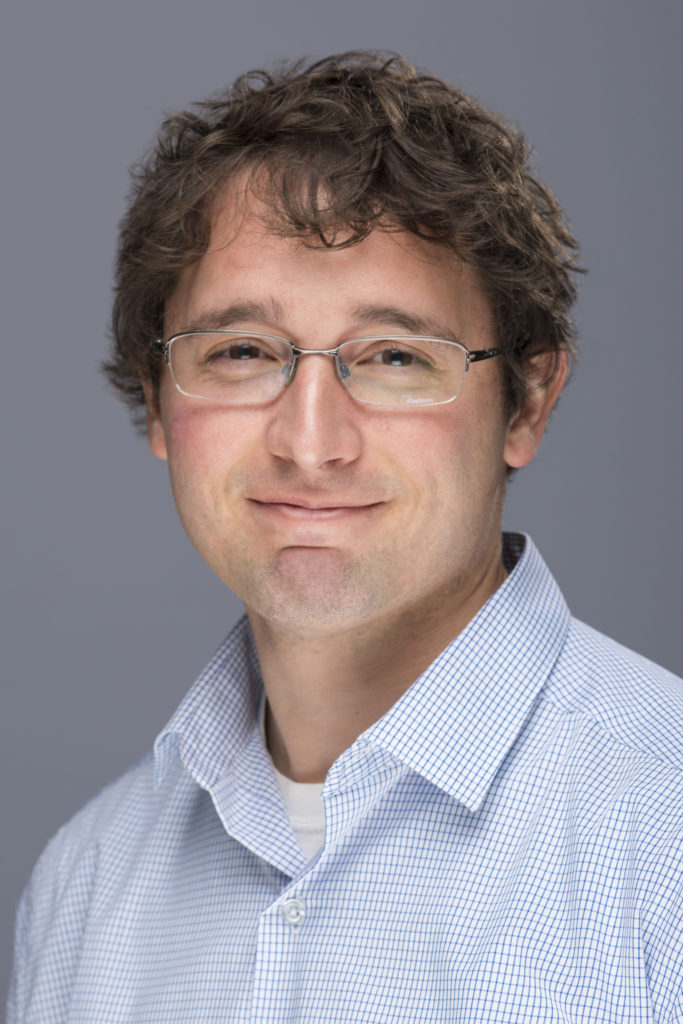 Dr. Anthony Viselli, P.E., is the manager of offshore model testing and structural design at the UMaine Advanced Structures and Composites Center and has fifteen years of experience in the research, design, testing, and construction of innovative structures. Dr. Viselli currently leads design and testing efforts for the Center's offshore structure programs as well as the new W2 Wind-Wave Ocean Engineering Laboratory. Dr. Viselli received his doctorate with a focus in floating offshore wind turbine structures. His dissertation title is "Model Test of a 1:8 Scale Floating Wind Turbine Offshore in the Gulf of Maine" which resulted in the design, fabrication, deployment and unique testing of the first grid-connected offshore wind turbine in the US.
University of Maine: Habib Dagher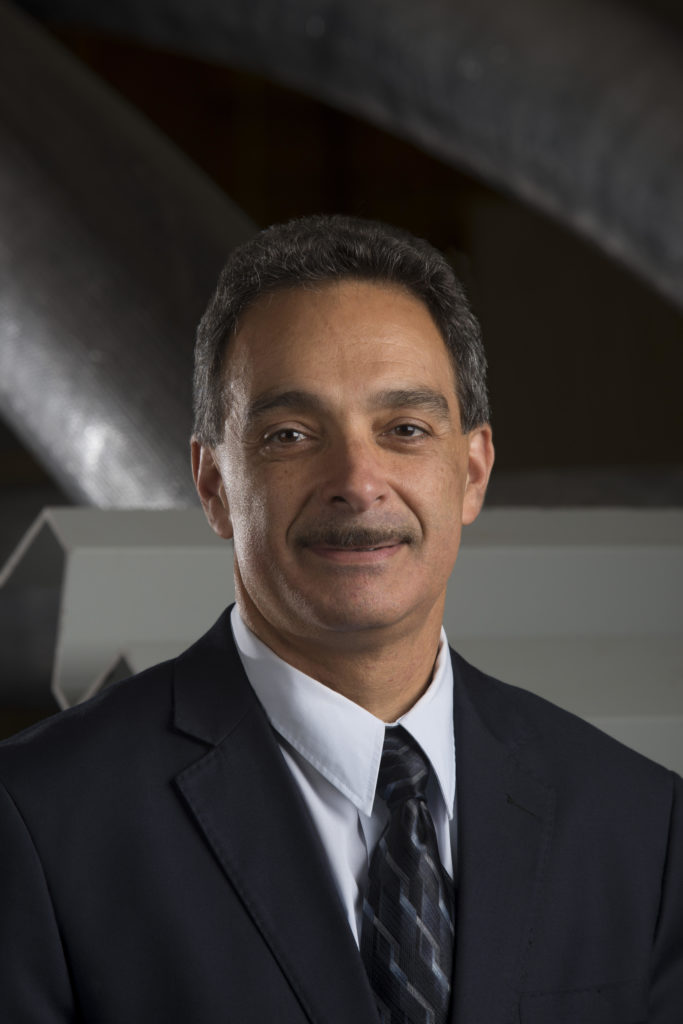 Dr. Habib Dagher is the founding Executive Director of the Advanced Structures and Composites Center, a National Science Foundation funded research Center housed in a 100,000 ft2 laboratory which has grown from 4 to 200 personnel under his leadership. The Center has received top international awards for its research and has over 500 clients and partners world-wide. Dr. Dagher is author of over 100 publications and 30 patents. He has received numerous awards including the 2015 White House Transportation Champion of Change; the Carnegie Foundation Maine Professor of the Year; The Presidential Research Award at the Univ. of Maine; Innovator 2017 by Windpower Magazine; Engineering New Record's Top 25 Newsmakers for 2016; and the American Society of Civil Engineers Charles Pankow Innovation Award, the highest innovation award offered annually by the society. Dr. Dagher spearheaded the development of the Alfond W2 (Wind-Wave) Ocean Engineering Laboratory, a unique facility with a high-accuracy wind generator over a multi-directional wave basin, as well as the Offshore Wind Laboratory, the second largest wind blade testing facility in the U.S. Dr. Dagher has worked on floating offshore wind for 12 years, and formed the DeepCwind Consortium of 30 organizations that designed, constructed and deployed the first grid-connected offshore wind turbine in the US, called VolturnUS 1:8. He also leads the New England Aqua Ventus I Advanced Technology Demonstration project for offshore wind, which won $50 Million from the US Dept. of Energy. The Aqua Ventus I project will deploy commercial-scale floating wind turbines 24 km off the Maine US Coast. The turbines are supported using a semisubmersible floating concrete hull, called VolturnUS, which has received 5 US and 3 EU patents. Dr. Dagher has testified before the U.S. Senate on offshore wind energy as a pathway to national energy independence
Vryhof: Leopoldo Bello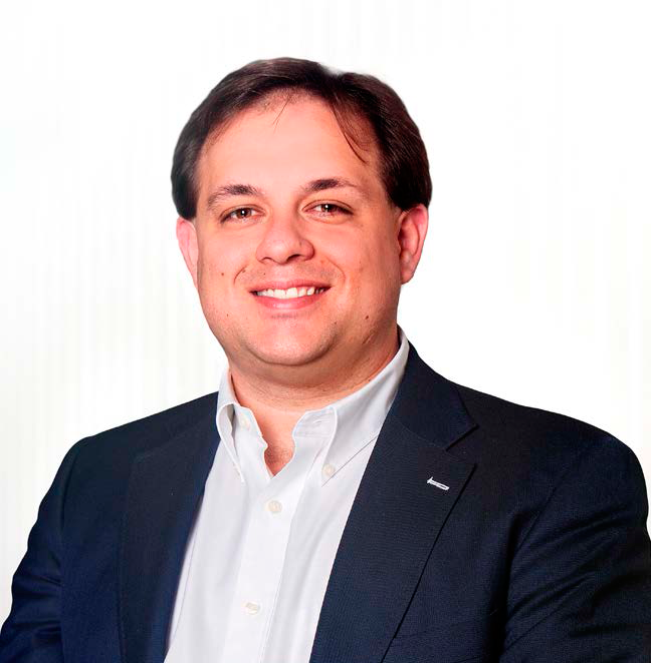 Vryhof is a trusted partner to many of the offshore industry's leading companies, delivering innovative and customer-focused anchoring and mooring solutions.
Leo Bello is Vryhof's Managing Director. Commuting between Rotterdam and Houston he is responsible for company activities worldwide. He believes in partnering with clients to understand and expand solutions. Leo is personally committed to support the advancement of floating renewals and has been directly involved in several projects.
He is an Industrial Engineer specialized in Operations Research and Robotics and holds a Master on Business Administration from Harvard Business School.
WEAMEC: Philippe Baclet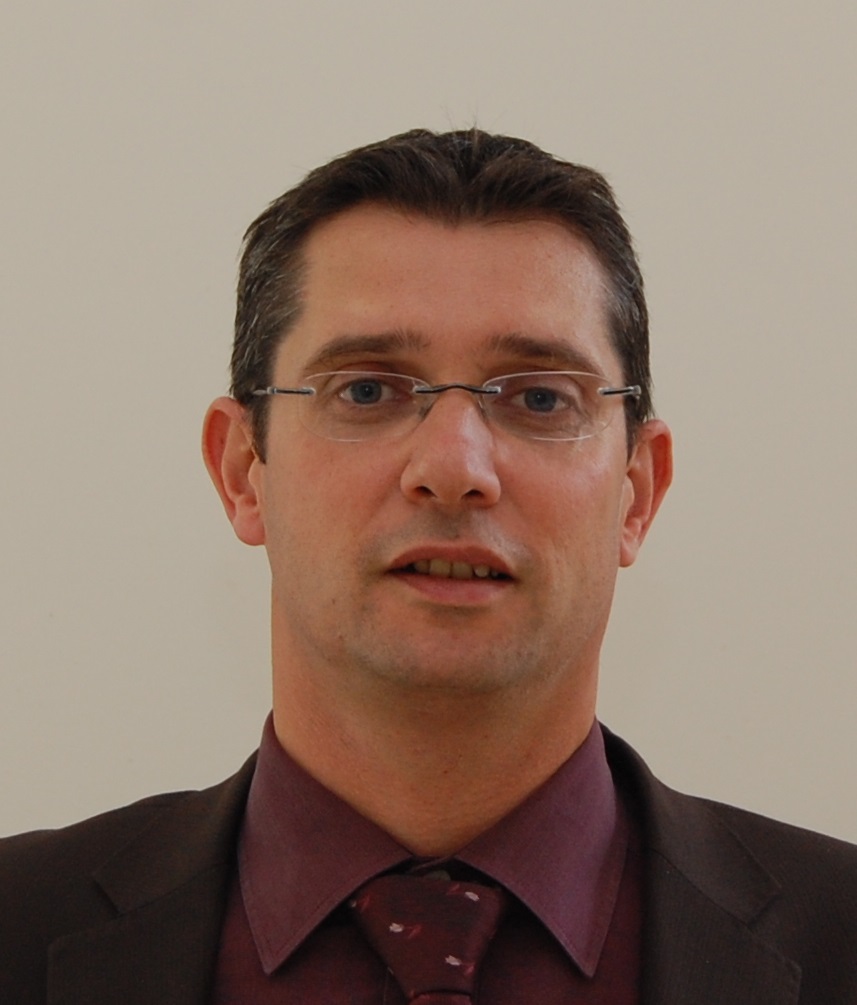 Born in 1968, Philippe Baclet graduated from the School of Physics and Industrial Chemistry of the City of Paris and holds a DEA in Materials Science from the Pierre and Marie Curie University (PARIS VI). He joined the CEA's Military Applications Division at Bruyères-le-Châtel in 1992 and began his career as an engineer specializing in surface treatments.
In 1994, he became head of the Electrochemistry and Thin Film Group of the Chemicals Department and integrated the development activities of electrochemical generators. In 1996, he became head of the Laboratory micro targets, in charge of the realization of experimental objects for laser powers of DAM, and ensures the transfer of the activities of the Parisian centers Bruyeres-le-Chatel and Limeil to Valduc. In 2000, he was appointed Chief of laser targets Division at Valduc in charge of the technological development program for the cryogenic target of the French Mega Joule Laser. In 2006, he joined the Grenoble center of the Technological Research Division (CEA / DRT) where he became the head of the Department of Transport and Hydrogen, in charge of hydrogen production programs with high electrolysis temperature, conversion of hydrogen in fuel cells and development of new generations of lithium batteries especially for applications related to electric transport.
In 2009, back to the DAM Valduc Center, he has appointed the head of nuclear materials processing Department, responsible for the plutonium recycling, implementation of tritium and treatment and storage of nuclear waste. In 2013, he appointed the regional director of CEATECH in Pays de la Loire. He has been the director of WEAMEC (Renewable Marine Energies) since November 2015.